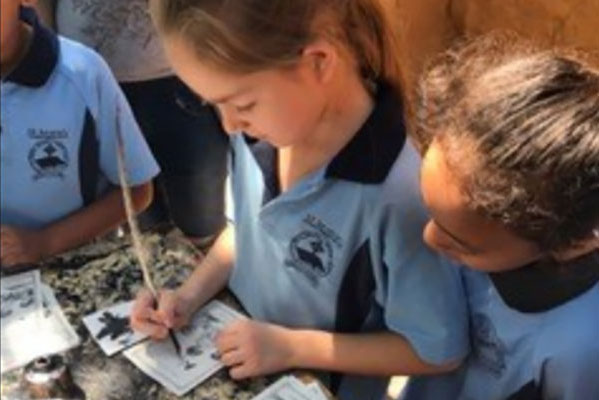 As part of St Jerome's Catholic Primary School Punchbowl's History Unit 'Now & Then' Stage 1, students had the opportunity to visit Elizabeth Farm and Museum historic estate in Rosehill. Students participated in a guided tour through the museum and discovered how the family of wool pioneer, John and his wife Elizabeth Macarthur lived.
Students had the opportunity to write with a quill pen on a bookplate, wash clothes the old fashioned way and played 19th century children's games in the garden.
Students also learnt that the farm area belonged to the Burramattagal clan of the Dharug people, whose presence is recalled in the name Parramatta and that the cottage was Australia's oldest surviving European dwelling. Students had a great learning experience to top off their history unit at the school.