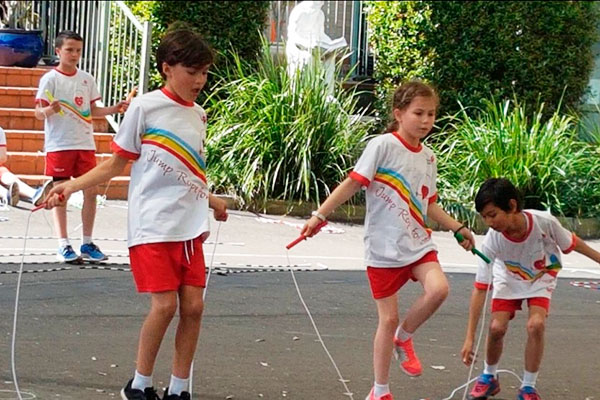 St Jerome's participated in Jump Rope for Heart. It is a fantastic physical activity and fundraising program by the Heart Foundation. In 2016, Jump Rope for Heart was a great way for the students to keep fit and learn new skills but it also has helped the school raise $1758.00 for vital heart research and education programs. In 2017 the school also raised $1554.50 for the heart foundation to help with their research of heart disease.
The aim of the program was to get as many people as possible to sponsor the students as they learn many different skipping skills. Over the weeks classes have participated in learning these different skills and the students practiced their skipping during their lunch break.
On 21st September students presented their skills in a jump off showcase. The school had visitors from Newbridge Primary School who also performed some sensational skipping routines. Thank you for all donations made to the Heart Foundation.